"Sing for Hope" Pianos Return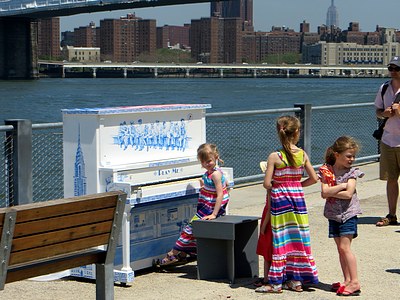 The much loved "Sing for Hope" pianos are back. They are at many locations throughout Brooklyn and the City, including two in Brooklyn Bridge Park: one on the esplanade of Pier One in front of the Granite Prospect, and one on Pier Six. They will be here through Sunday, June 24. Go tickle those ivories!
I had hoped to get a photo of the piano on Pier One early this evening, perhaps with someone playing it, but found it draped in plastic against the forecast of rain. I've used a photo I took of the piano that was there in 2013.
Source: FS – New York + Brooklyn