FRESH NEW BEDDING FROM KASSATEX New York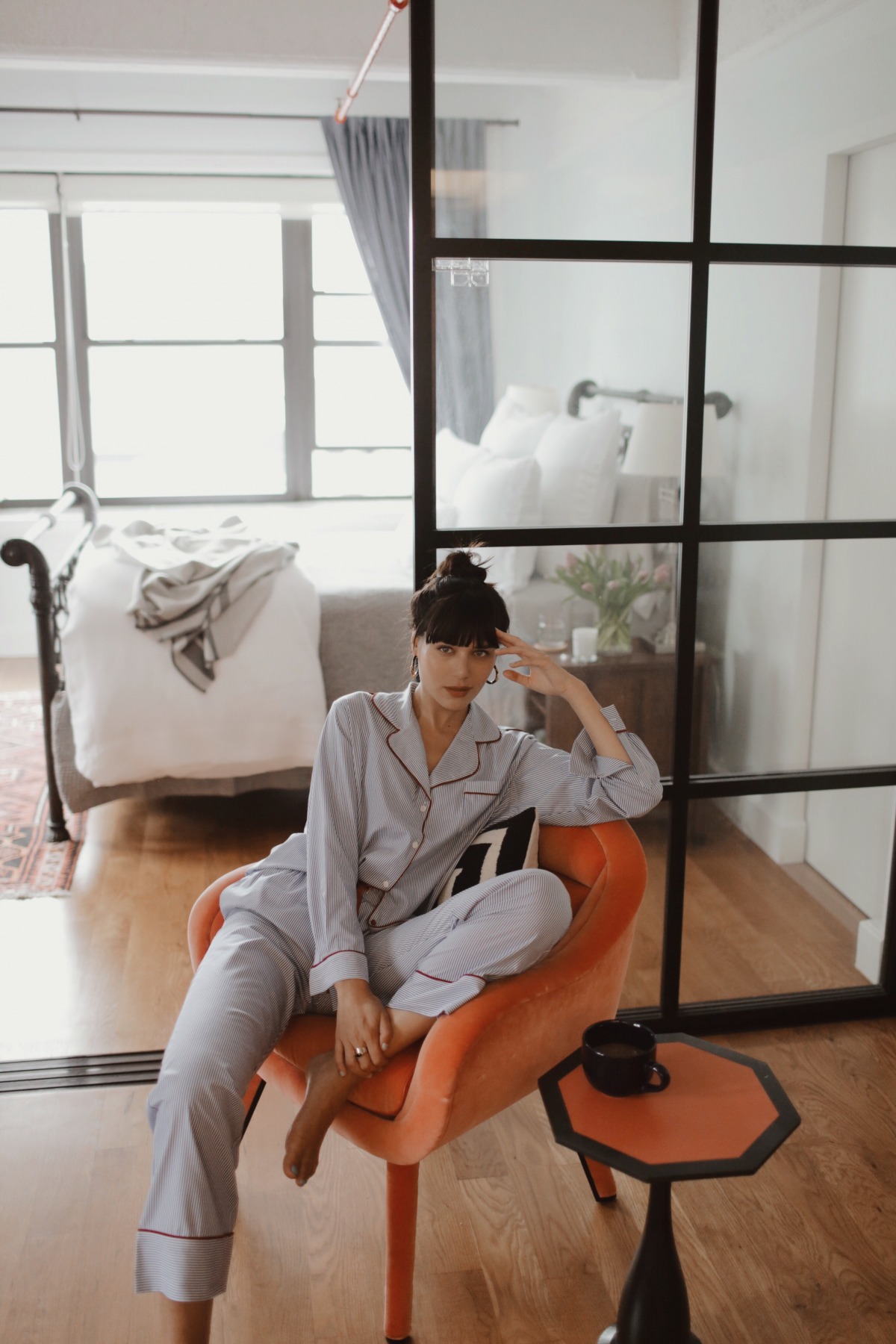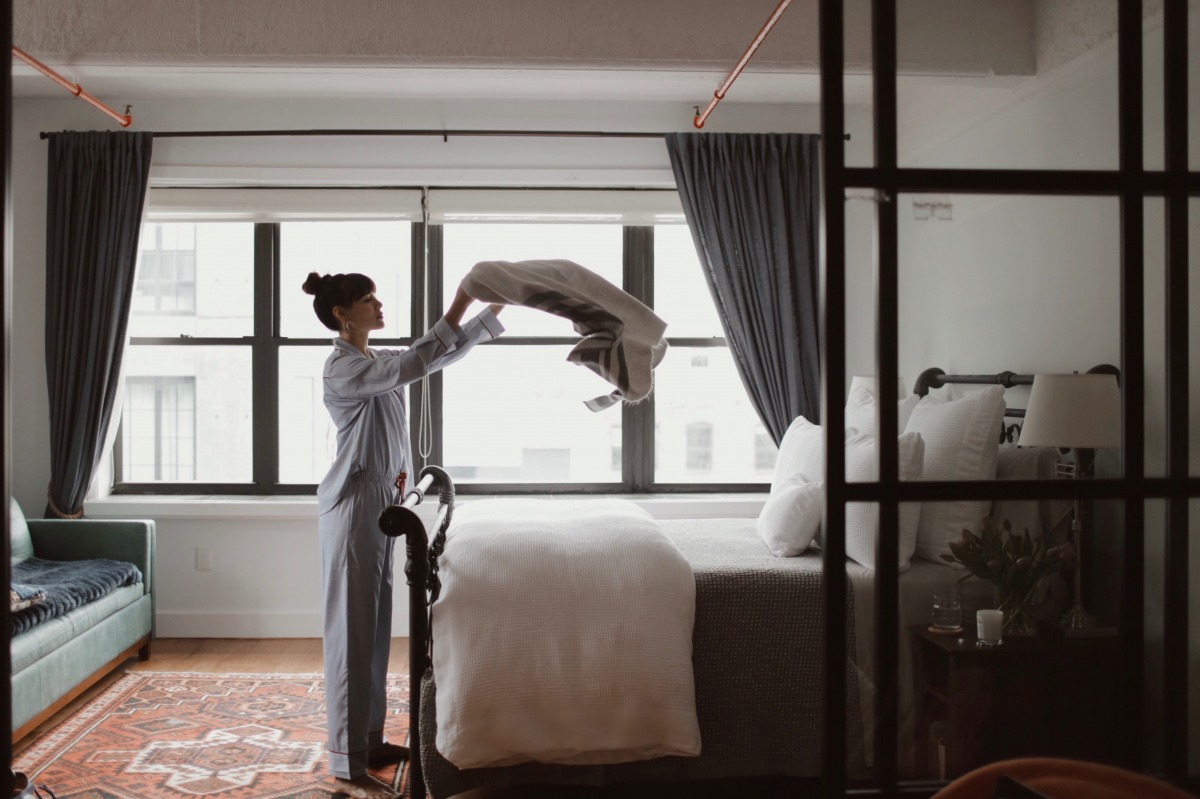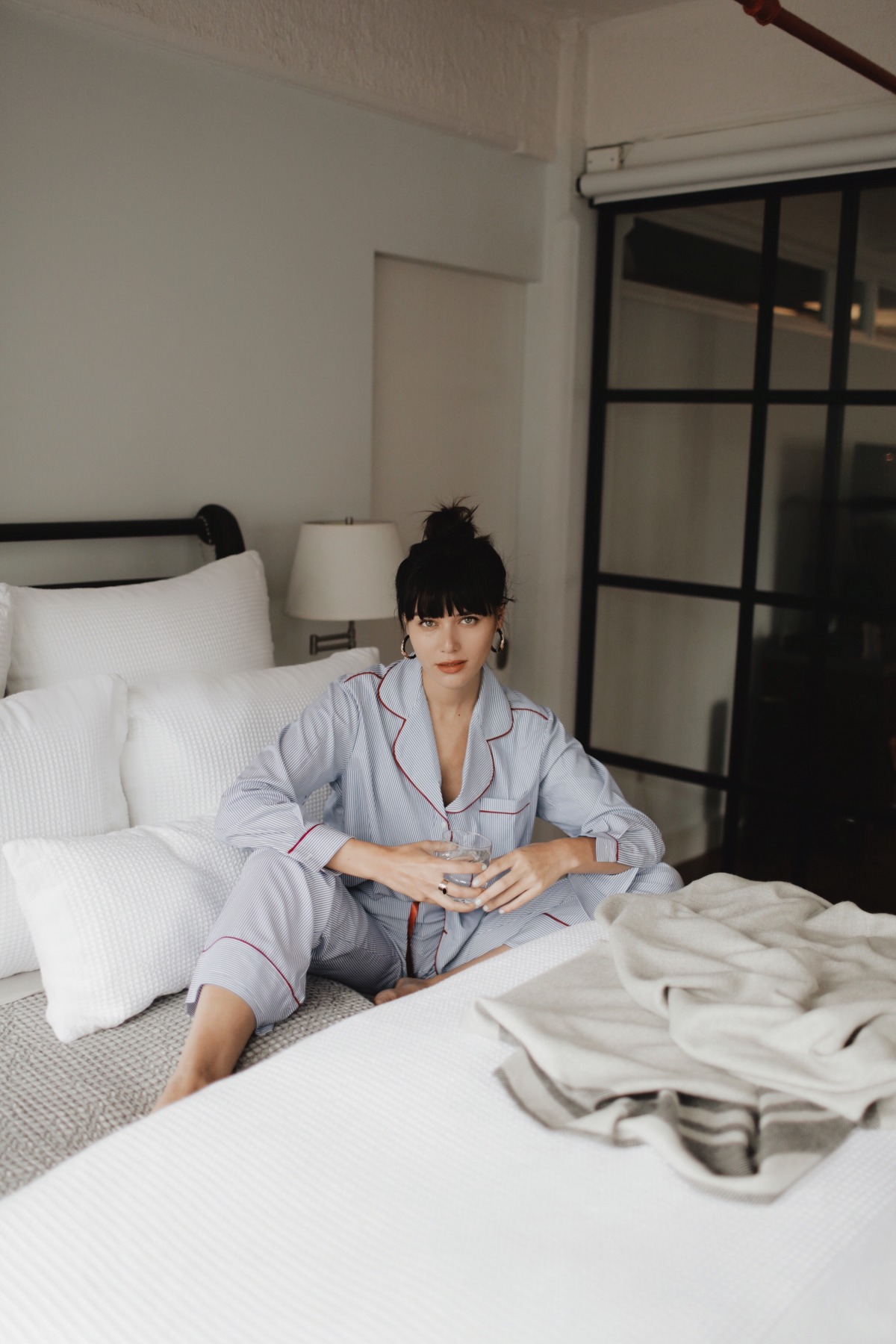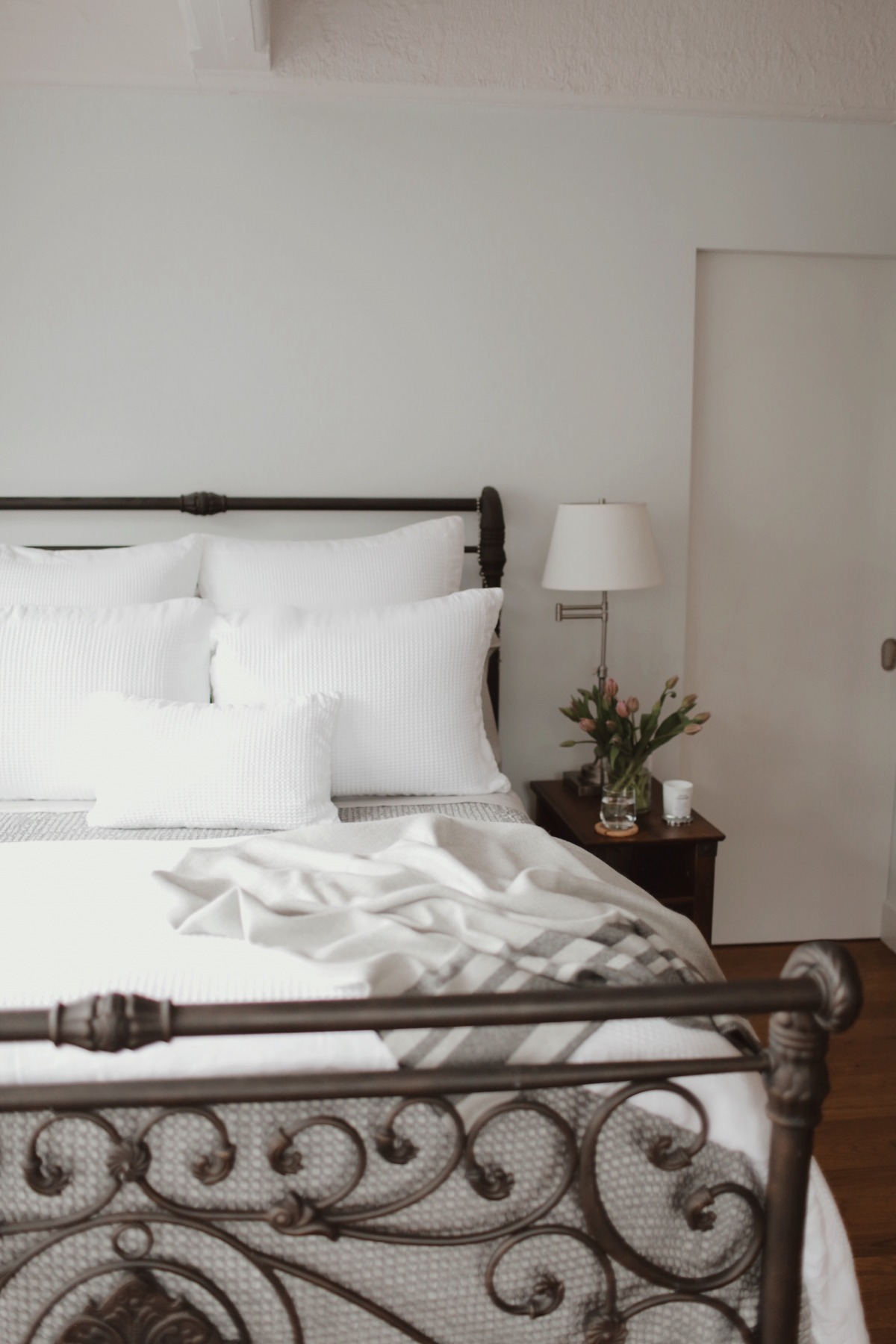 I like my bedroom to be super minimal with a combination of whites and grey. This soft color palette really helps me rest each night. I like to invest in amazing bedding because it just makes me feel so good as I tuck myself to sleep each night! A gorgeous well-made bed really is something to put the time and effort into. I just spruced up my bedding with the amazing Kassatex New York. Founded in 1999 right here in the Garment District of NYC, Kassatex has a love for creating chic, luxury bed and bath products inspired by the classic and sleek NYC style. It's superior comfort that is casual, affordable luxury. I went with their beautiful Mercer bedding. I fell in love with this clean waffle design. This cotton and linen combination creates a texture that instantly makes a simple white bedding, not so simple. Plus, the more pillows, the better! I topped off my set with a gorgeous baby alpaca throw in light grey and charcoal. It's so important to invest in a good night's sleep. I travel so much that I count on a good 8 hour sleep every night to get me through a jam packed day, or early call time. I like the feeling that little luxuries, like a brand new bed set, can bring. Kassatex New York is a believer in high quality bedding…and trust me, I'm all about high quality sleep. Take a little peek inside my NYC loft.
Read my interview with Kassatex New York here as well.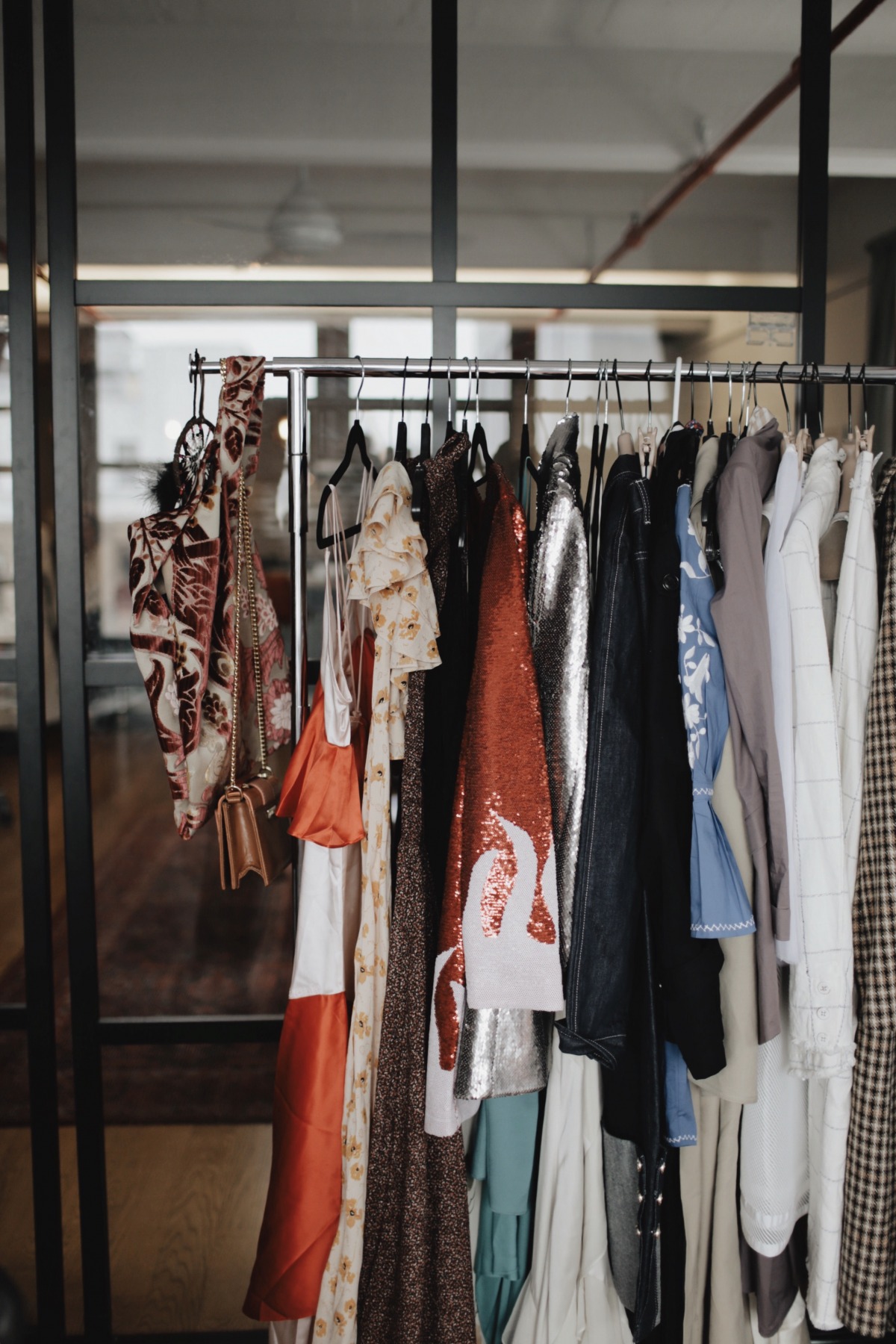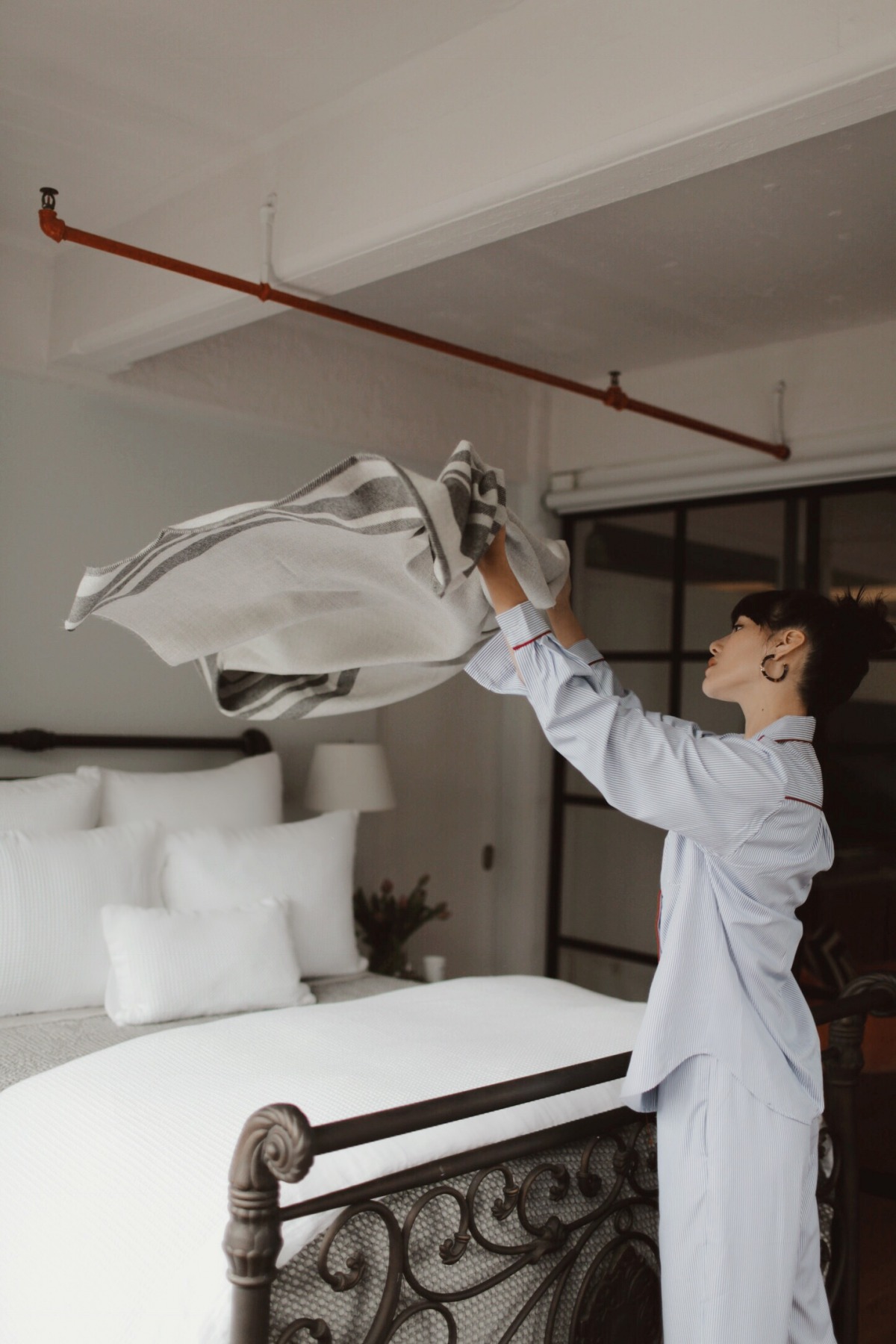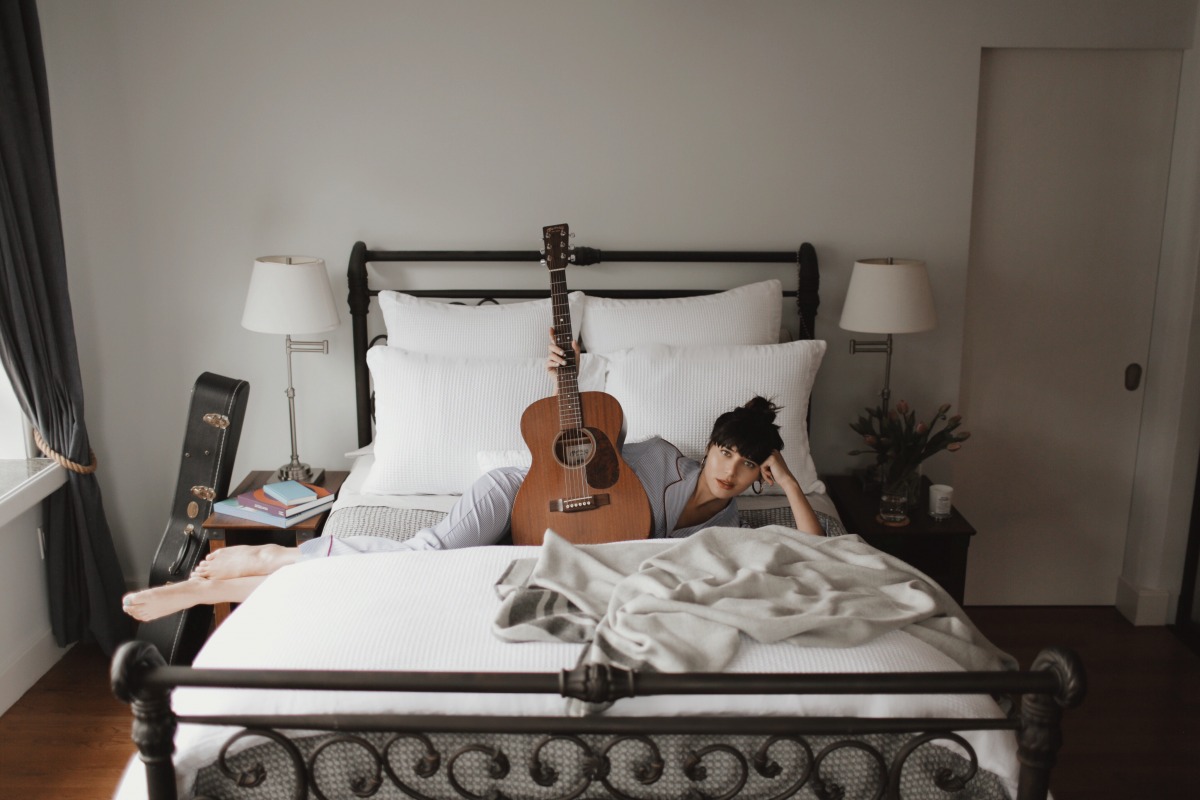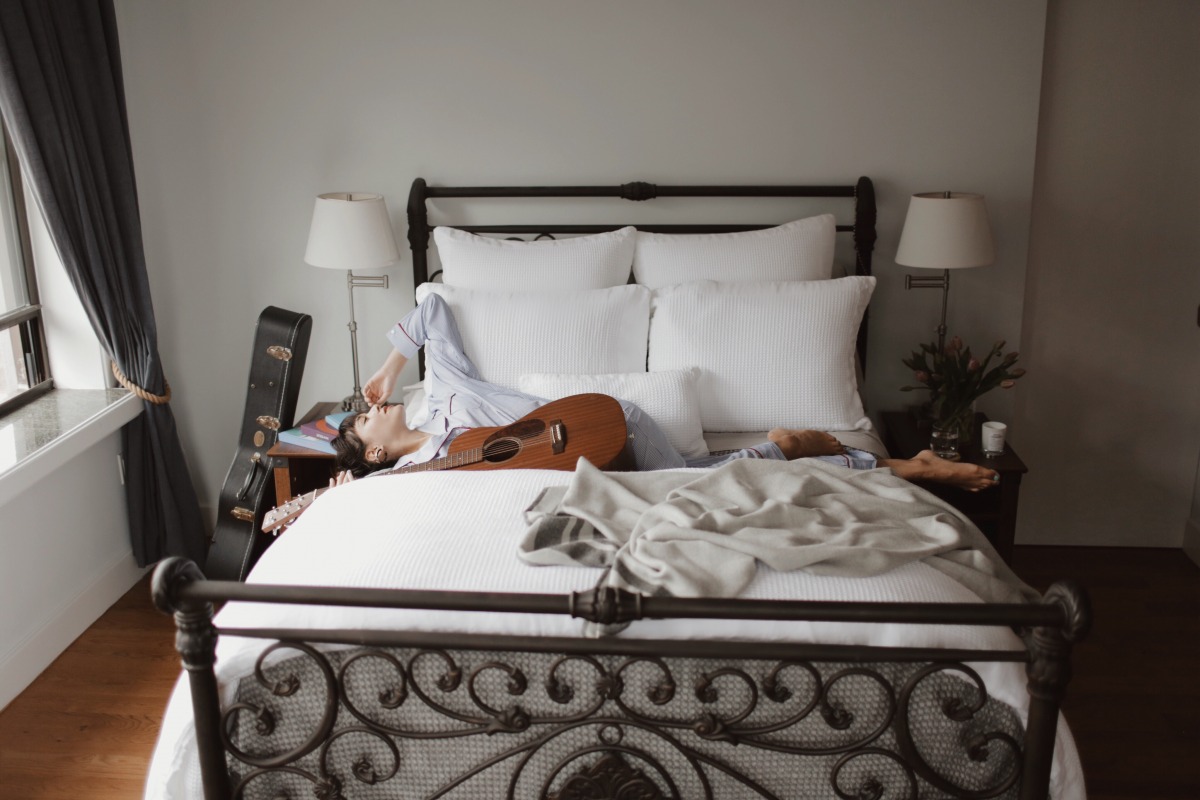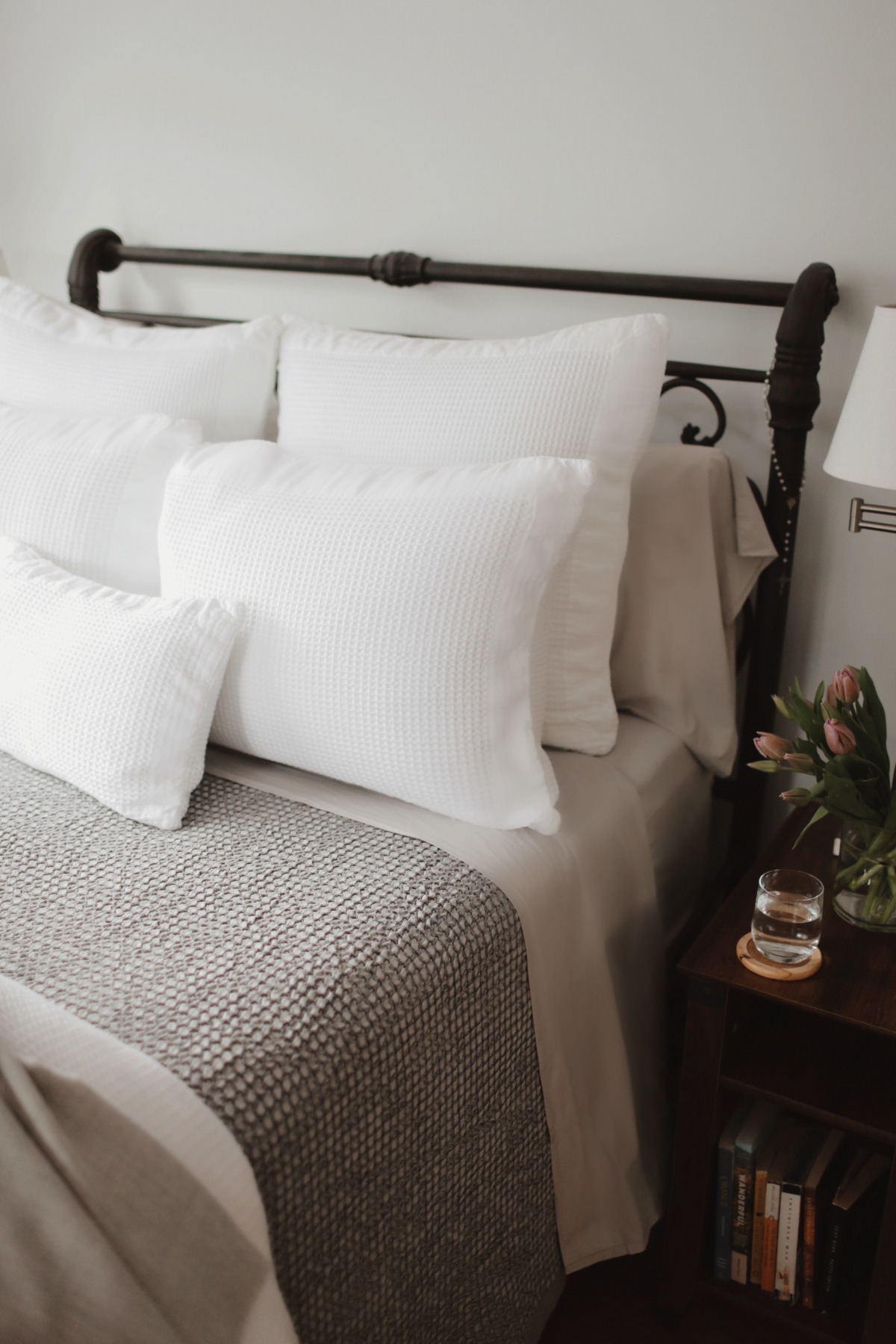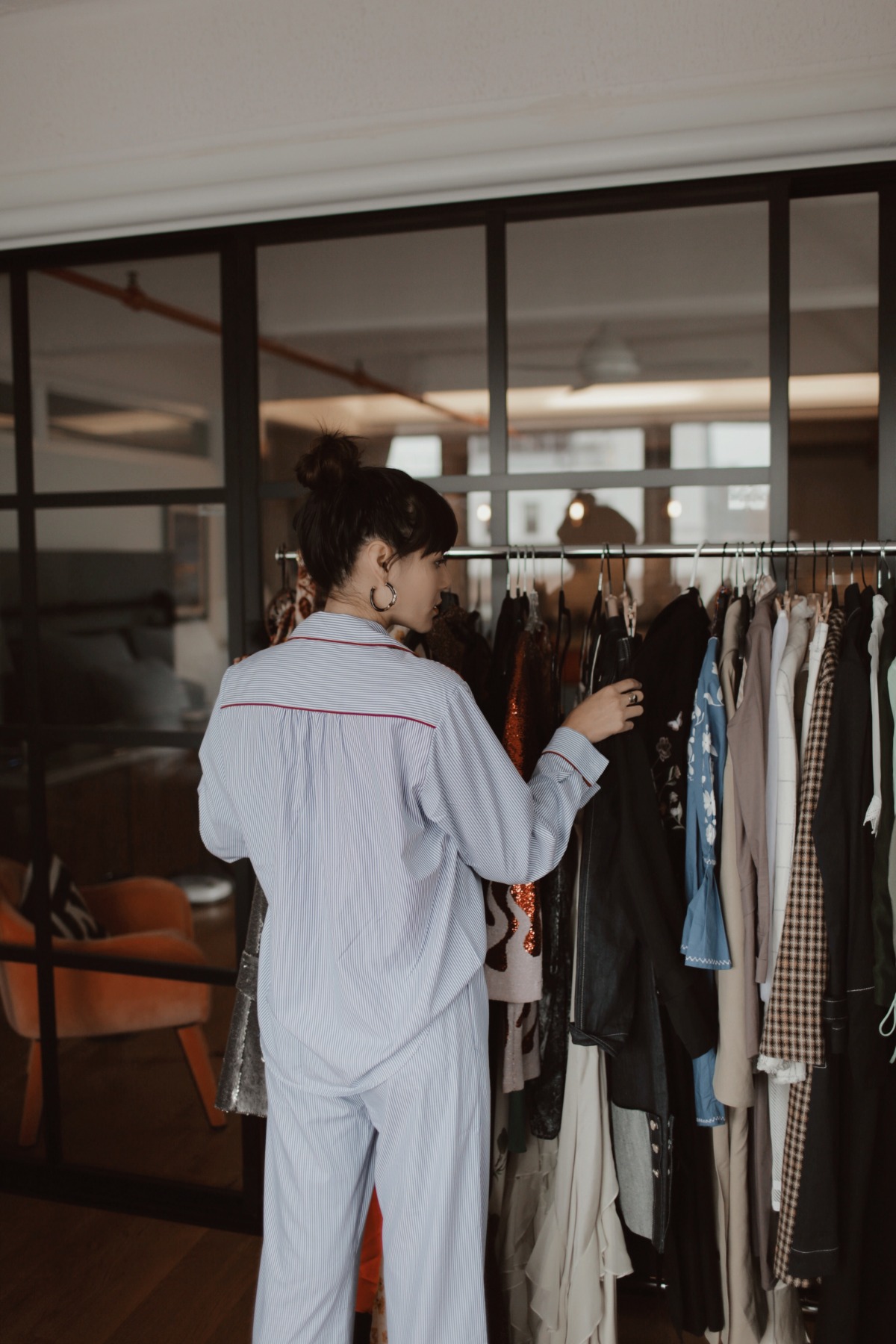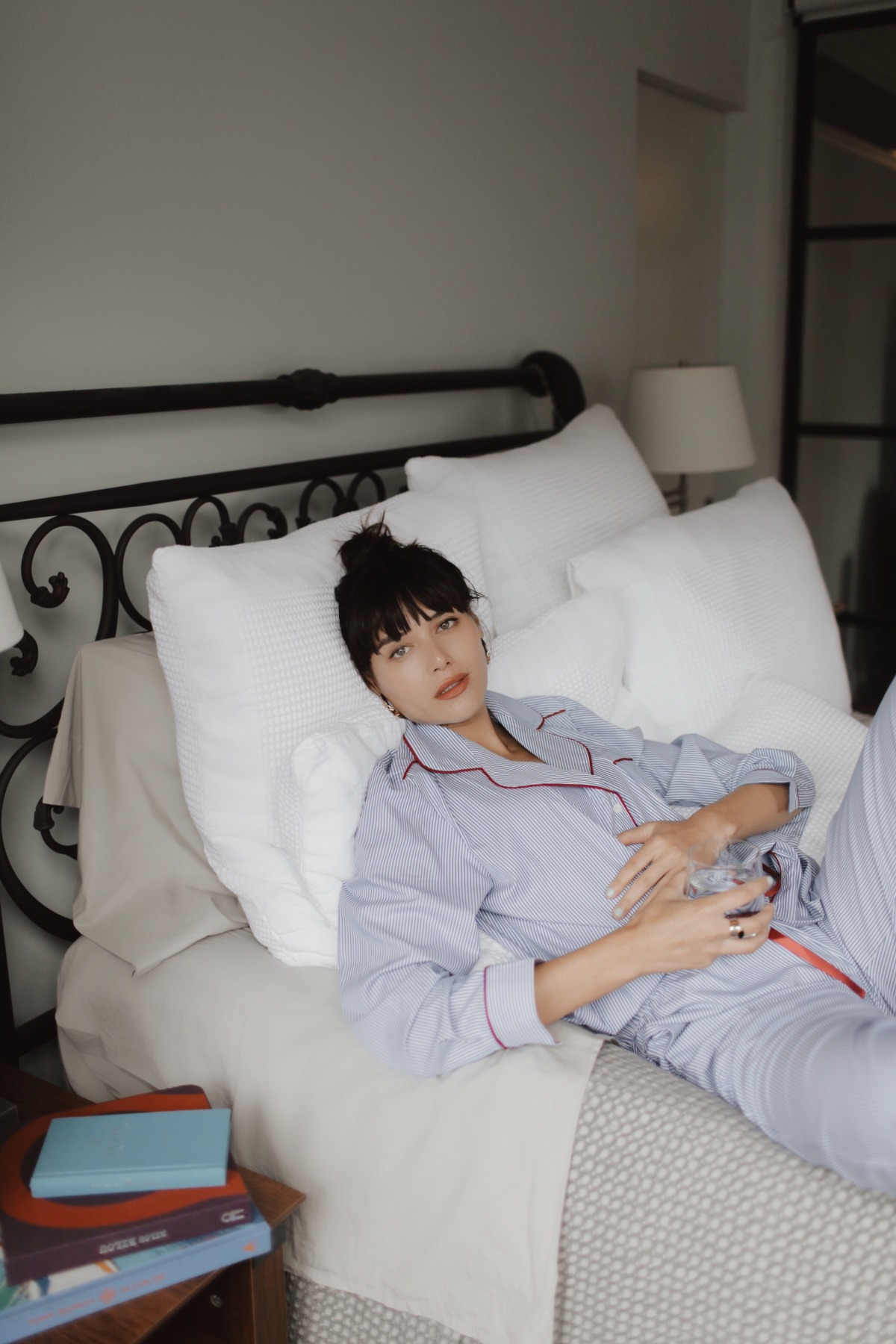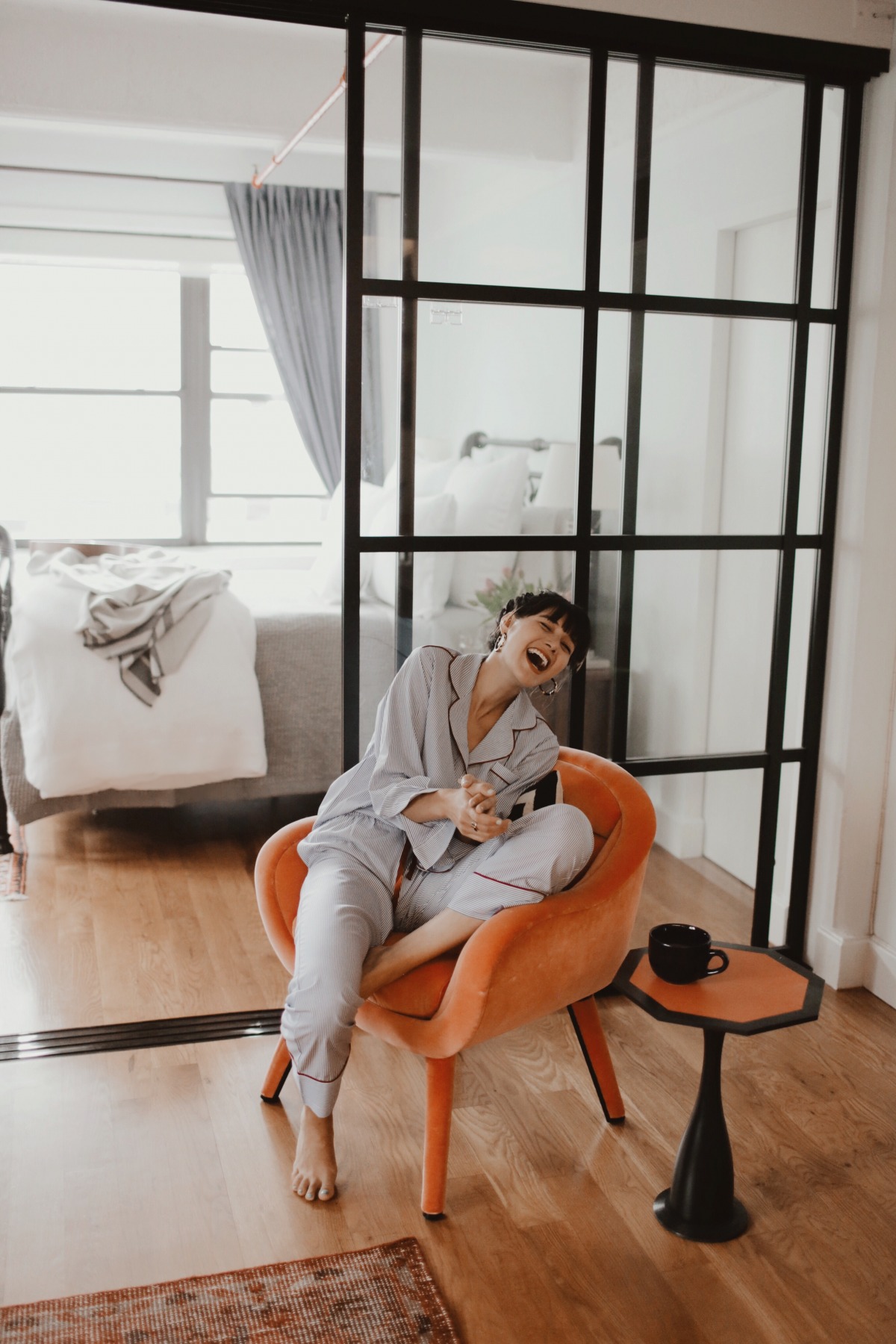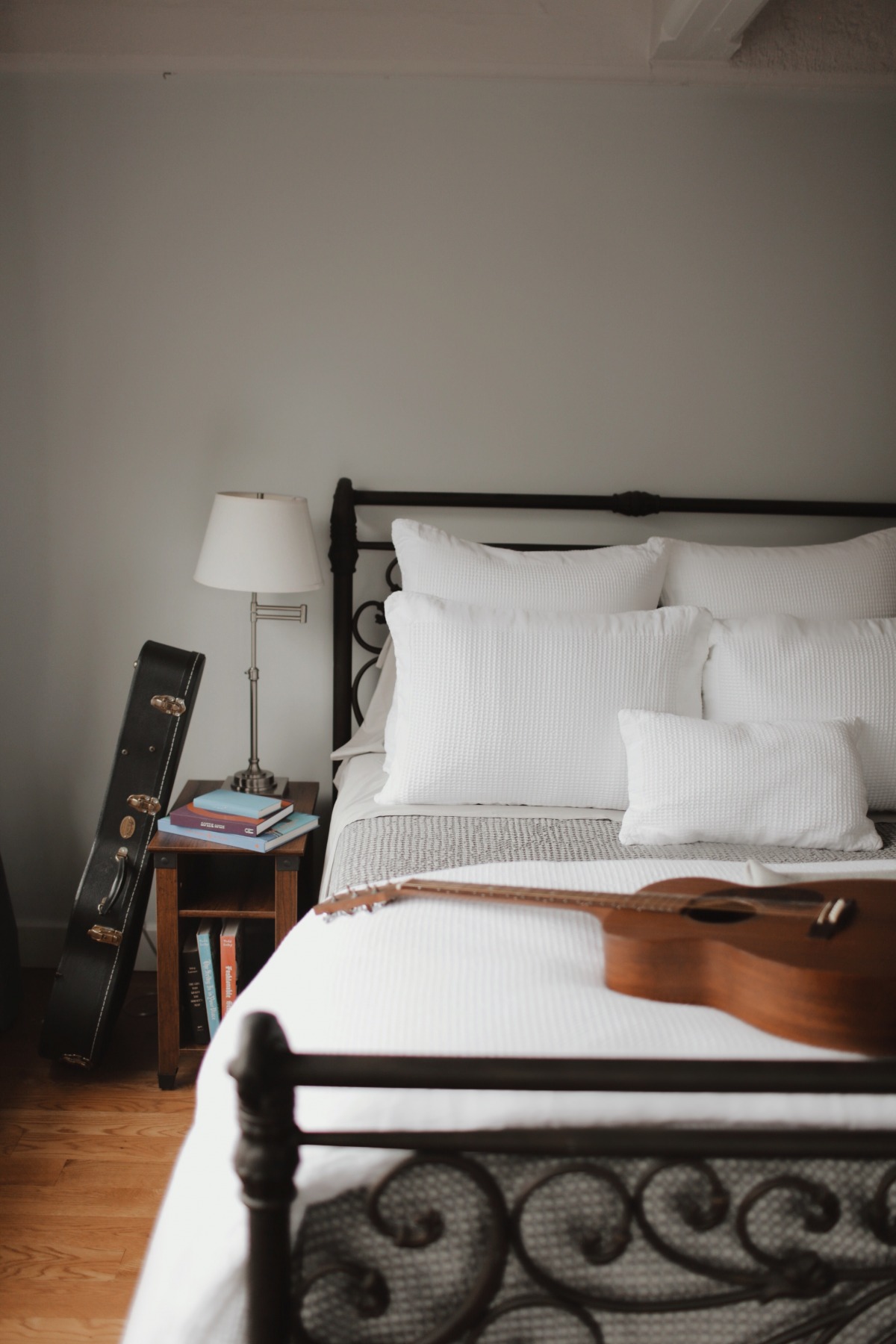 Kassatex New York bedding
Kassatex New York alpaca throw
Kassatex New York pajama set
Source: FS – Fashion